Town of Halifax Farmers Market will celebrate its 5th Annual Grand Opening Celebration on Saturday, June 15, fro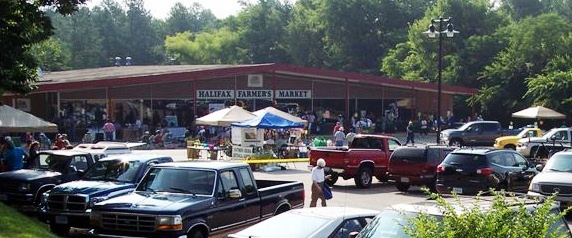 m 8am - noon.  The event will feature fresh produce, fresh pork and goat sausage, along with lamb and beef, fresh goat cheese, farm fresh eggs, baked goods, fresh cut flowers, jams and jellies, door prizes and much more, according to event organizers.
The day's activities will include Halifax Regional Hospital dietary department hosting a cooking demo, starting at 8am, which will feature a roasted turkey and cranberry wrap from the wellness program.  Halifax County Humane Society will have an adopt-a-thon that will run from 8am - noon, and Southside Master Gardeners will be hosting a demo on "Gardening for a Lifetime."
Minerva the Library Mascot will be on site to visit with children from 9am - 10am, live music will begin at 9:30am with the Halifax Hillbillies and then at 11am, 9 year old, Cluster Springs Elementary student Kirsten Wellons will perform.
Hudson Heritage Farms will host a grilling demo beginning at 10am.  Other guests and vendors will include Bright Meadows Farm, Southern Virginia Meat Goat Association and Danville Community College.